Return to Your Inner Wisdom
Your inner magic that has been lying dormant
LEARN HOW TO TUNE INTO YOUR INNER WISDOM USING STAR MAGIC
Get Your 7 day Free Trial to explore the Tune Into Your Celestial Wisdom Digital Library Now!

Does something feel like it's missing? A way to live life more easily? Do you have the feeling there's some sort of energetic force that you can tap into that would make things flow more smoothly?
Over the course of history, our connection to the natural rhythms of the earth and our connection to star magic has dissolved. It's been looked down upon, in fact, and has downright been rejected.
But more and more people are waking up to discover that pushing against our inner nature feels depleting, exhausting, and like something BIG is missing in our lives.
Introducing the >>>Membership>>>
You have the power
Tune into your inner wisdom for
clarity

guidance 

life force energy

empowerment

ease for your career and/or business

create more flow in your family life
It's time to strengthen your elemental roots and reclaim your inner knowing that is your birthright.
And I'm here to help.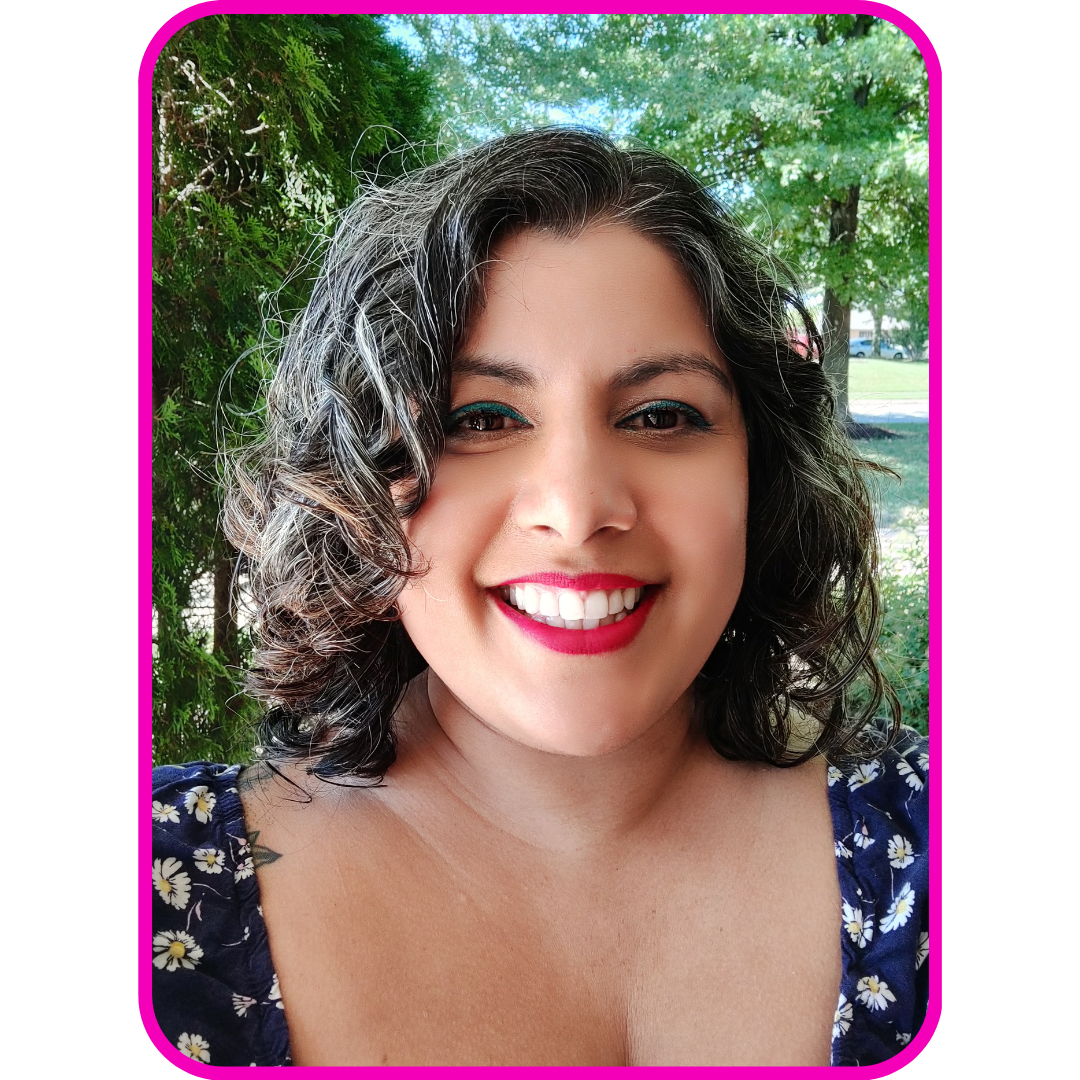 Hello, I'm Rini. 
I am a 2nd generational astrologer and healer and I help spiritual warriors and wisdom seekers to find clarity for your life purpose, connect to your Divine wisdom, and tune into a deeper connection within yourself and the world around you with a combination of tuning into natural rhythms, elements and cycles. 
As a Transformation Coach, I use a variety of methods to help my clients and members achieve results after years of feeling stuck and like they had tried EVERYTHING!
As an astrologer, acupuncturist, and intuitive healer I know how to get to the root of the unconscious patterns that keep that magick moment just beyond your reach. 
My passion is to help entrepreneurial lightworkers to build their spiritual connection so they can make a bigger impact getting their clients better results and live their purpose.
I'm a 2nd generation astrologer studying it for over 30 years. I crafted a multidimensional approach to healing and spiritual awakening including Rapid Transformational Therapy RTT®to help you release your blocks, reclaim your intuition and re-ignite your power so you can realize your dreams. 
For me this has been a very personal journey of self-awareness and deep inner listening- listening to my heart's longing to help others tap into their potential and joy.
How do I tap into my potential and joy with the star guidance?
⭐️ Learning how to follow the moon cycles, but all the hard work is done for you: monthly PDF calendar, New and Full moon forecast videos, and  weekly voxer reminders
⭐️ Interpretations of the planets and their energies to be tapped into a greater sense of flow
⭐️ Get Live Healing through New and Full Moon Live Ceremony Calls
⭐️ Digital Library of Guided Meditations and Gently movement practices to help manage your energy no matter what
⭐️ One-of-a-kind Powerful Journey meditations to connect you with your own internal resources and power, to release blocks and break spells, and reclaim your intuition and psychic gifts
⭐️ Expand your magical toolbox with Masterclasses on a variety of easy to implement magical metaphysical tools
⭐️ A unique style of support, learning, and guidance, within a like-minded community
⭐️ Access to all this at your fingertips with convenient app
A proven approach
Maintaining your vibration doesn't have to be hard
Tune into the energy of the Moon and Planets
🌕 Monthly Live Ceremony calls for healing on each New and Full moon
🌕 Stay informed of important astrological events with relevant video forecasts delivered directly to you 
🌕 Monthly PDF Calendars marked with important celestial events to make it easy to tap into the moon's rhythm
🌕 Weekly reminders of important astrological events right to your phone
🌕 Group Voxer and EXCLUSIVE community facebook group to increase your awareness of the energy (and validate how in tune you really are!)

🌕 Everything you need to maintain your vibration and heal 
Community of like minded individuals
☀️ Connect with other leaders and way showers who are also living an authentic life with intention
☀️ A Safe space to share resources and deepen friendships
☀️ Support through your light and your shadow
☀️ A place where you can bring your magick, heal, and play together
☀️Where people have your back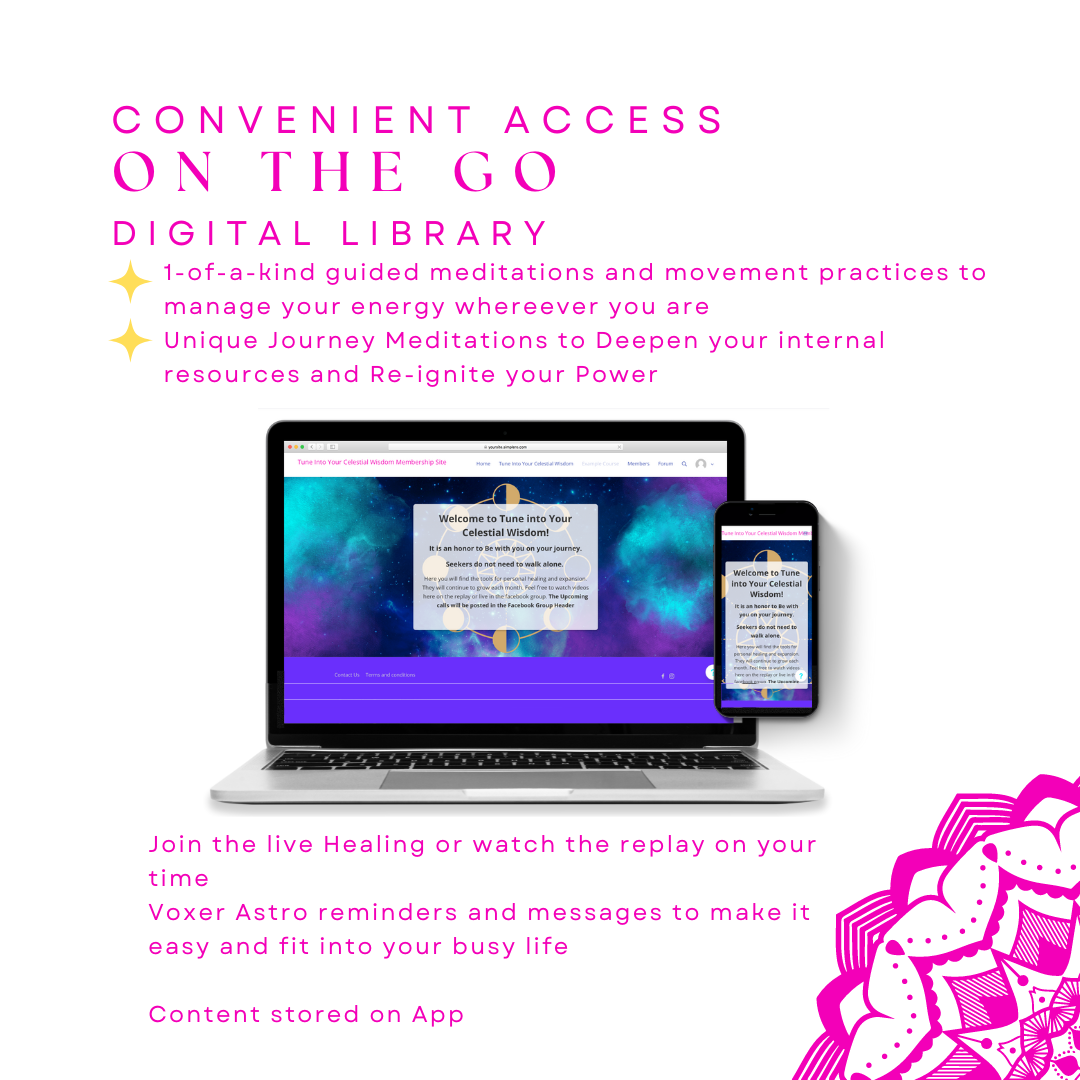 Included 
24 Live Sacred Ceremony Calls In these calls, we will share sacred space and ceremony. These may include healing, moon rituals as well as deep connection as we tap into the energy of each new and full moon and the magick they have to offer us.   ($3500 value)

TWELVE course modules (one per month) These modules are PACKED with video energy forecasts for each new and full moon, monthly calendar with astro events clearly marked.  Get to experience the energy without having to do the work to There's no such thing as passive learning with this membership. We're getting to WORK! And by the end of the program you'll have a simple, clear, actionable plan to tap into your inner wisdom for the clarity for your sacred journey.  ($2400 value)

Digital Library and Materials Tapping into your own star magick is an ever changing organism. This library includes powerful guided meditations and gentle movement exercises to begin clearing and grounding your energy, to move powerful emotions out of your body. To deepen the impact, it includes powerful journey meditations to really break long standing patterns and spells that are holding you back. You'll have access to all this in a convenient app. Being able to carry all the tools to manage your energy everywhere? (Priceless)

Access to our private Voxer and Facebook groups Yep! A Voxer group for your Astro Energy notifications and a Facebook group to connect as a community, to connect with others in the same boat as you, ask questions, start conversations, and maybe even VENT! (just a little). The KEY to this journey is having folks by your side. ($2,000 value)
Option to upgrade to get VIP personalized new and full moon readings on voxer app (Spots are extremely limited)
TOTAL VALUE: at least $7,900 ($658/month)
YOUR INVESTMENT: $564 per year (only $47/month)
See what Sara has to say about the Membership
"If you're not in Rini's membership I'm telling you that is one of the best investments I made this year. having an even deeper understanding of how the astrology and positions of the planets affect me specifically and even my business!! knowing the key dates for my magik...Invaluable."
"Rini has done a phenomenal job creating a supportive and nurturing atmosphere within the membership. I especially love how every New and Full moon we have the opportunity to come together over Zoom for a special ceremony Rini has carefully crafted to compliment the energies of that particular moon. Highly recommend to anyone who is looking for a safe and welcoming space to foster their magic. "
"I can't wait to read the rest of the year and see how much the energy of my chart supports my business and personal life.


I love Rini's Year Ahead Astrology guide! Recently my husband and I were going through some stressful things at home (think water leaks and needing a whole new kitchen suddenly!) when Rini sent the first month to me that focused on my personal birth chart. It talked about how this was an opportunity to focus on relationships and change the way some of them worked. Well, I hate to admit it, but in stress my husband and I usually bicker. We are ultimately a good team but it's not fun the way we handle stress. With Rini's celestial guidance I started thinking "Can I change this dynamic?" "Can we make this a fun experience instead of a more stressful one?" It helped! I have her insights taped to my wall now so I can be supported by the energy. Thanks Rini!!"
Get Your 7 day Free Trial to explore the Tune Into Your Celestial Wisdom Digital Library Now!