Watch the FREE Masterclass: "Spellbound: Break the Invisible Blocks in Your Business"

Acupuncturist. Astrologer. Transformation Coach.
Creator of Quantum Healing Astrology™ and Quantum Healing Reiki™
TRANSFORM THOSE INVISIBLE BLOCKS THAT BIND YOU!
Throughout my life I would reach these places where I felt stuck. No amount of trying, effort, or work could help me push through.
 I often pulled the 8 of swords from the Tarot deck which shows a person bound and blindfolded when really the path before them is WIDE OPEN. They only think they're stuck!
 This card is how it felt to be me. I couldn't see another way and I couldn't seem to make it happen. 
I had to learn to break these "mini spells" we cast over ourselves. Ones that once helped us and acted to protect us, but are now interfering with who we are meant to be and the life we are READY to have.
I have learned that there is no one more powerful than YOU to set yourself free.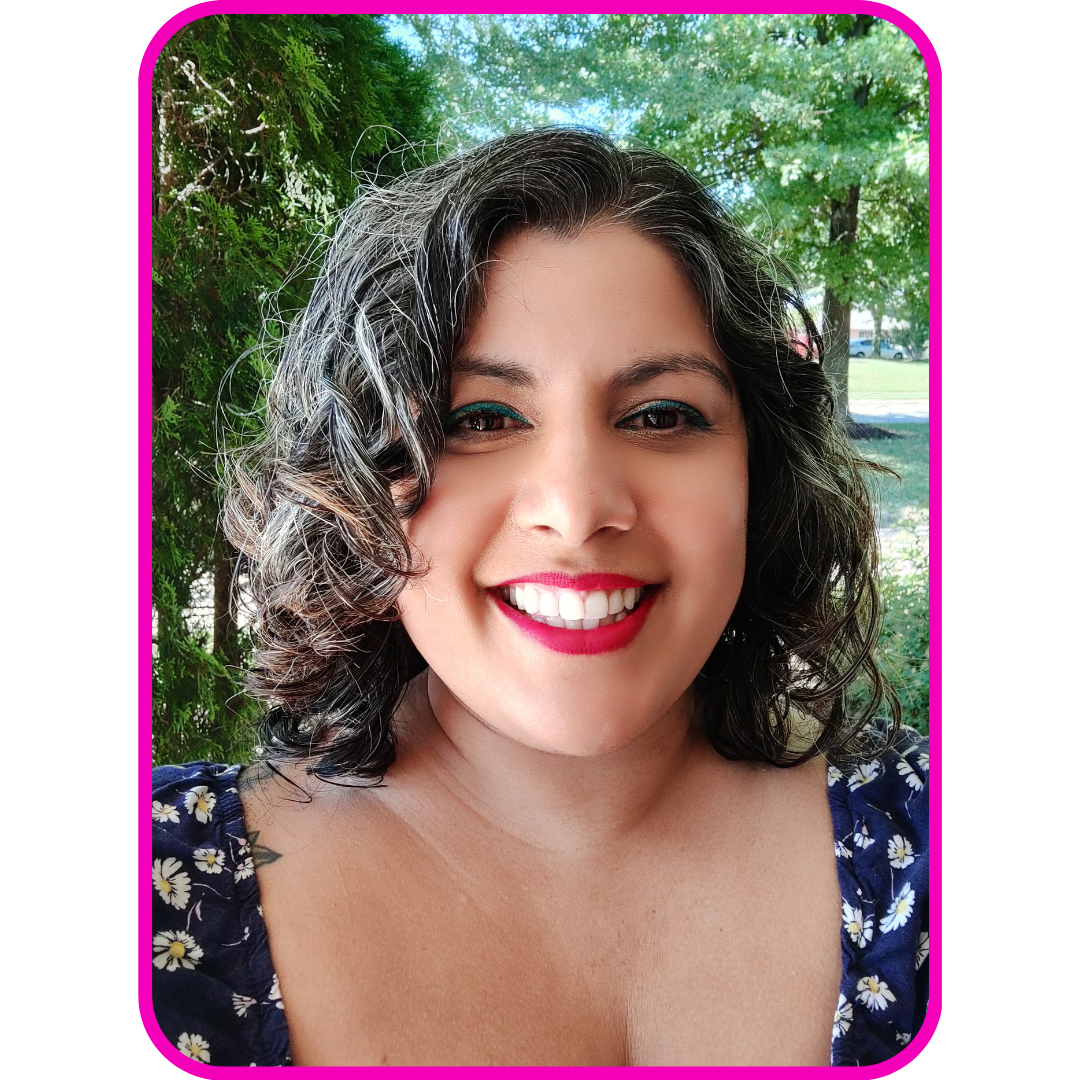 Hi. I'm Rini York. 
As a Transformation Coach, I use a variety of methods to help my clients and members achieve results after years of feeling stuck and like they had tried EVERYTHING!
As an astrologer, acupuncturist, and intuitive healer I know how to get to the root of the unconscious patterns that keep that magick moment just beyond your reach. 
My passion is to help entrepreneurial lightworkers to build their spiritual connection so they can make a bigger impact getting their clients better results and live their purpose.
I'm a 2nd generation astrologer studying it for over 30 years. I crafted a multidimensional approach to healing and spiritual awakening including Rapid Transformational Therapy RTT®to help you release your blocks, reclaim your intuition and re-ignite your power so you can realize your dreams. 
For me this has been a very personal journey of self-awareness and deep inner listening- listening to my heart's longing to help others tap into their potential and joy.
When covid hit, my son was immunocompromised from Leukemia treatment and I could no longer work in person for fear of risking his health. With my kid's health needs at the forefront, I had to surrender to my heart and find a new way to help my clients.
Displaced from my healing practice and my income, and thrown into the unknown, I turned to my spiritual connection. I did not let go of my dream of helping others heal, while still able to make my family's and my own needs a priority.
My whole life I have been healing and nurturing others, especially with my hands.  They are finely tuned to respond to energy. Now I needed to find a way to create the same life changing healing and transformation online without the use and sensitivity of my hands; I had to learn how to tune in in a different way. Not only that but stepping into the online world felt triggering! I knew I had to heal myself first.
Seeking clarity, I sought out additional spiritual development courses to tune into my inner wisdom and got certified in RTT hypnotherapy.  Through self-awareness and connecting to my inner truth and wisdom I started to put together my collective wisdom and tools including astrology, reiki, meditation, and tai chi.  I realized that I could see and hear energetic patterns and blocks without my hands, and began to expand my ways of tuning in. I found that my intuition and psychic abilities were blossoming and thriving. In fact, everything I had been working so hard for over the past couple decades and even for my entire life began to come to fruition.
And what I learned through it all is that I was stronger than I thought. And we all have more inner power than you can even imagine.
I have always wanted a way to help others create lasting change, a way for them to heal in such a way as they healed at the root of their symptoms, release the spells that bind them for good  - starting with myself…. 
 I realized that people are stuck in invisible patterns, and feeling disconnected from their power and inner wisdom, keeping them from their joy! These unconscious spells in their mind are what is keeping them from realizing their dreams! We've closed the doors to options and solutions without realizing it.
If you have been on a spiritual journey, you have heard people saying that all your answers lie within. It is true, AND it ignores one very important fact. That doesn't mean that you know how to access it! What if you don't know where the door is, or how to open it? What if you were the one to close the door in the first place and you didn't realize how it is affecting you today? 
Through my spiritual journey and evolution, I found how my unconscious mind was still acting on blocks I created decades ago. Blazing my own trail, I learned when I listen to the whispers in my heart, that I can release my blocks and unlock my magickal gifts; I found my sovereignty. 
This whole time, the universe supported me when I needed, how I needed, in ways that were unimaginable and awe inspiring. I started to attract my soul aligned clients, where working together was co-creative, inspiring and supported by spirit. I created my signature program getting such amazing results that it all felt worth it! I realized my dreams, and I know this is only the beginning. 
WHAT IS RTT®?   
RAPID TRANSFORMATIONAL THERAPY® IS THE PIONEERING THERAPY METHOD THAT IS GATHERING INTEREST WORLDWIDE.

It is different from talk therapy techniques such as CBT because it achieves outstanding, lasting results very quickly. Huge Relief is usually felt in the 1st session, with typical treatments lasting 3-5 sessions for chronic challenges. RTT® is becoming more recognized and validated regularly, with course graduates reporting near-immediate success after graduating.
If you've been tired of peeling all the layers back, year after year and are ready to get to the root of a challenge and move forward, then Rapid Transformation Therapy®/ RTT ® may be right for you.
Rapid Transformational Therapy® embraces many of the positive aspects of 
hypnosis and hypnotherapy
 that are known to produce transformative effects.
RTT® goes beyond traditional hypnotherapy, helping you reach breakthroughs via hypnosis very quickly. 
RTT® uses techniques to purposefully help you deal with 'unfinished business' or triggers to address the pain that some people have felt for many years.
RTT® can be used for many different aspects of life including physical pain, emotional challenges, effects from trauma, and personal development (confidence, self-worth, motivation.) This can also be used to do Shadow Work.
Your first session will be 2-2.5 hrs. It is a deep dive into 1 challenge, which can be a limiting belief, painful area, emotional challenge, or personal development area. It will include an intake, and then a hypnosis session where you go back to the root cause and heal it at the root. Then you will get a transformational hypnosis, which will be recorded and sent to you so you can listen to and embed this healed version for the next 21 days.
If you aren't sure if RTT® is right for you, Book a Call and we can figure it out.
Rapid Transformational Therapy® (RTT®) is endorsed by: General Hypnotherapy Register (GHR), International Association of Counsellors and Therapists (IACT), International Institute for Complementary Therapists (IICT), International Hypnosis Federation (IHF), Accredited Counsellors, Coaches, Psychotherapists and Hypnotherapists (ACCPH), Australian Society of Clinical Hypnotherapists (ASCH) - RTT® Live In-Person only, New Zealand Association of Professional Hypnotherapists (NZAPH), International Coaches Register (ICR), International Hypnosis Association (IHA), Dutch Professional Association of Hypnotherapists / Nederlandse Beroepsvereniging van Hypnotherapeuten (NBVH) - RTT® Live In-Person only, Professional Development Consortium (PDC)

Ways I Offer My Clients Support
MAKE THE IMPACT YOU'RE HERE TO MAKE!
If you ever wonder why you are doing all the things, why isn't it happening for you? Then this free class will answer the question.
No one is talking about how being spellbound🪄 is keeping you playing small in your business.
When I figured this out my clients started having incredible breakthroughs!
See what Michelle has to say about my Signature Program
"If you're not in Rini's membership I'm telling you that is one of the best investments I made this year. having an even deeper understanding of how the astrology and positions of the planets affect me specifically and even my business!! knowing the key dates for my magik...Invaluable."
Sara Drury
CEO, Sara Drury
"Working with Rini the last few months has completely uplevelled my life...It has uplevelled my business...more abundance is coming into my life. It has opened up the portal to really receive everything I want. It has literally changed my life."
Jen Stillion
Empowerment Coach
"This Mercury retrograde I was especially unstable, emotional and feeling stuck. Rini gave me an astrological chart reading that literally blew my world wide open. I realized and was shown that I am exactly at the right place I need to be. All I needed to do rest! The best part was having our session recorded so I could go back and journal the parts that most resonated with me . I loved it so much I'm giving it to my husband as a fathers gift ! The insights I received were invaluable. Thank you Rini "
Krystal McCord
Energy Healer
Watch the FREE Masterclass: "Spellbound: Break the Invisible Blocks in Your Business"