Healing for your Whole Being
Acupuncture & Bodywork
with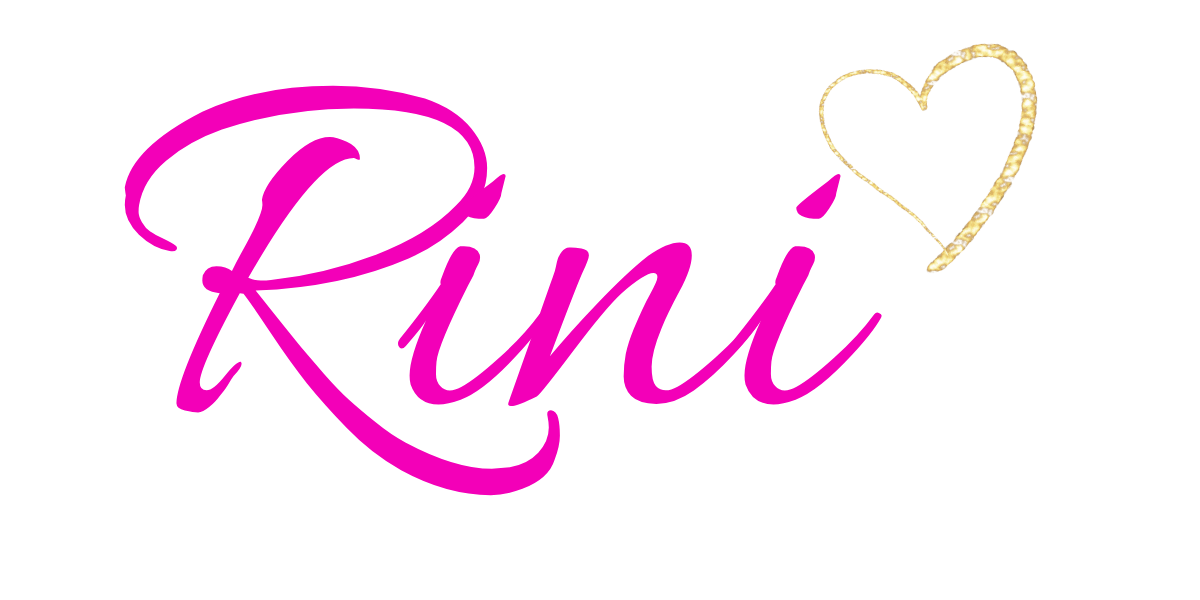 Pain Management,
Relaxation, &
Wellness Care
All-in-One
Acupuncture can help with
Acupuncture can help a range of conditions, including chronic and acute conditions effecting the physical body, as well as mental and emotional. It can also be helpful for overall wellness and balancing.
If you have any questions, please contact me below. 
Chronic Pain: Osteoarthritis, Neck, Back Pain
Recent or old Injury
Headaches
Anxiety and Depression
Stress related conditions
Healing and recovery from surgery
Weak immune system
Balance hormones for menopause
Painful periods
Infertility
Digestive problems
Preventative care
Reduce inflammation
Seasonal Allergies
Mood disturbances
Sleep disturbances
Get the Relief that you deserve!
Imagine getting tremendous relief without invasive procedures or medications with harsh side effects
Symptom relief often begins while you are relaxing on the table
Most people get a few days of relief even from the first session, and each treatment builds on itself. You can expect to come in 6-12 times for best results, depending on the severity of your condition and how long you have been suffering. 
Every person responds differently, so you really have to try it to see how well it works for you.
My favorite thing is when people get off my table amazed at how much better they feel!
Benefits of Acupuncture and Bodywork
Relief in many areas
In addition to decreasing symptoms, side effects of acupuncture and bodywork vary, but for most people they get additional benefits
Better Mood
Feeling balanced
Strengthen immune system
Improved Sleep
Feel healthier
Less Stress

Hi. I'm Rini York, and I'm here to help.
As a Acupuncturist and Healer, I use a variety of methods to help my patients achieve results. They usually come to me after trying everything else! 
I know how to get to the root of the problem so you experience benefits in many areas of your life. 
My passion has always been healing, even as a child, and I have dedicated my life to gaining powerful ways to help create deep healing so that you can live your life whole and fulfilled.
For me this has been a very personal journey of self-awareness and deep inner listening- listening to my heart's longing to help others tap into their potential and joy.
When covid hit, my son was immunocompromised from Leukemia treatment and I could no longer work in person for fear of risking his health. With my kid's health needs at the forefront, I had to surrender to my heart and find a new way to help my clients.
Displaced from my healing practice and my income, and thrown into the unknown, I turned to my spiritual connection. I did not let go of my dream of helping others heal, while still able to make my family's and my own needs a priority.
My whole life I have been healing and nurturing others, especially with my hands.  They are finely tuned to respond to energy. Now I needed to find a way to create the same life changing healing and transformation online without the use and sensitivity of my hands; I had to learn how to tune in in a different way. Not only that but stepping into the online world felt triggering! I knew I had to heal myself first.
Seeking clarity, I sought out additional spiritual development courses to tune into my inner wisdom and got certified in RTT hypnotherapy.  Through self-awareness and connecting to my inner truth and wisdom I started to put together my collective wisdom and tools including astrology, reiki, meditation, and tai chi.  I realized that I could see and hear energetic patterns and blocks without my hands, and began to expand my ways of tuning in. I found that my intuition and psychic abilities were blossoming and thriving. In fact, everything I had been working so hard for over the past couple decades and even for my entire life began to come to fruition.
And what I learned through it all is that I was stronger than I thought. And we all have more inner power than you can even imagine.
I have always wanted a way to help others create lasting change, a way for them to heal in such a way as they healed at the root of their symptoms, and I had to start with myself…. 
I have now brought back all the tools and growth to my in person healing and it has been more powerful than ever, all for the benefit of my patients.
I am available both in Arkansas at Welcome Om Metaphysical shop as well as my home clinic in Eastern Oklahoma. I'd love to help you meet your goals.
Frequently Asked Questions
These are some of the questions people most frequently ask us:
What is it and How does Acupuncture work?
The pathomechanism of action is unknown, but research has shown that it moderates inflammation and the immune system as well as the nervous system. 
Acupuncture is a full system of medicine that has it's own methods of diagnosis and treatment that began 2 thousand years ago. It has been scientifically studied in China for hundreds of years.  
Is it safe?
Acupuncture needles are sterile 1 time use needles that are approved by the Food & Drug Administration (FDA) as a medical device. When Delivered properly, acupuncture is extremely safe. Adverse effects come from improper delivery or use of non-sterile needles.  Some medical practitioners are allowed to do acupuncture based on a 20 hour class. My four year Masters program was over 3200 hours of learning, and over 1100 hrs was hands on clinical experience. I maintain all current necessary state licenses, nation certification, and yearly continuing education.
Does it hurt?
Many people don't feel anything from the needle going in. It is normal to feel deep relaxation through the treatment. Some people can feel a tiny prick which goes away immediately. Most people find they nearly fall asleep. We call it an "acu nap."
How big are the needles?
Acupuncture needles are not like the needles you are used to, from getting vaccines, shots, or drawing blood. First of all, those traditional needles are larger because they need to transfer fluid; they range in size from 0.4mm-1.8mm and are stiff. Acupuncture needles are flexible, and 4-10 times smaller, ranging from 0.12-0.35mm. Each acupuncturist has their preferences, and my personal preference is to use the thinnest possible under 0.2mm.
What if I'm afraid of needles?
That's no problem at all! Just tell your acupuncturist, originally acupressure (using pressure on specific places on the body) was more common than acupuncture, and it is still used today. Sometimes we use herbs on points as well. Acupuncturists are taught several ways of addressing any issue, including bodywork. Bodywork can include cupping, massage, or stretching. My personal favorites are Shiatsu, craniosacral, and myofascial release which are deeply relaxing and I include them with each session.
How fast do I get relief?
Relief often times begins while you are still laying on the table. Every person responds differently to the treatments and each treatment builds on each other. There are so many things we can try, I don't want anyone to leave without feeling relief.
What can I expect in a session?
Every acupuncturist has their own preferences. Some have 2 rooms active with patients. I have heard of patients experiencing worry, especially in the first few treatments, having questions and not having a way to ask the acupuncturist because they put needles in and left the room. In my clinic, you have my undivided attention. I prefer authentic connection. I will spend every minute of your appointment with you, each one runs 75-90 minutes, so that in addition to acupuncture (or acupressure) you also get a full body session that has addressed your whole being: Body, Heart, and Soul.
You will come in and be able to thoroughly explain what is going on for you; you will not get cut off in my office. Based on your needs, I will explain exactly what I would like to do in the session and we can discuss it or alter it together. Then you can lay on the table for a full 60 minute treatment where you can some R&R. After the treatment, we will discuss treatment plan and supportive recommendations.
What kinds of issues can be helped by acupuncture?
It's too many to list what acupuncture can help. It can help a range of pain from injury as well as chronic conditions like osteoarthritis, back and neck pain.  It can also be helpful for anxiety, depression, allergies, digestive problems, and infertility. It can help balance hormones in menopause or for painful periods. If you have any questions, please contact me. 
Experience the Relief for yourself
These are some of the highlights of Rini's Bodywork Sessions that make them so powerful
Shiatsu
Shiatsu is a Japanese form of bodywork that is its own system of medicine, complete with diagnosis and treatment. Traditionally done on the floor, it is full body session that is deeply relaxing, while also bringing vitality to your whole being. Similar to massage, but it is more than just treating the physical body. It deeply relaxes the mind as well.
Gentle Physical therapy
Rini uses Sotai which is a Japanese form of Physical Therapy to help retrain the body for physical alignment and relieve discomfort. Unlike western approaches, this form is very gentle and works with the body to unwind tension patterns.
CranioSacral Therapy
Through gentle touch, Craniosacral soothes the Central Nervous System, decreasing anxiety, unwinding tension patterns held deep in the body.
Moxa
This is a powerfully nourishing treatment made of the down on the underside of the mugwort plant that can easily be taught for home care. It has been used for thousands of years for strengthening the constitution and longevity.
Herbs
Herbal formulas can be helpful for anything from chronic pain to the common cold. Taking herbs can help improve your symptoms.
Gentle Movement
As a certified Qigong and Tai chi Instructor of almost a decade, Rini loves to share her wisdom and experience in these arts when they can be helpful. She has a library of bite sized videos ready to share!
See what real clients have to say about their treatments
"Working with Rini the last few months has completely uplevelled my life...It has uplevelled my business...more abundance is coming into my life. It has opened up the portal to really receive everything I want. It has literally changed my life."
Jen Stillion
Empowerment Coach
"Working with Rini was an amazing treat! I felt so relaxed and balanced after my healing session. I look forward to working with her again soon!!"
Shandra
""Rini's acupuncture and massages make me feel healthier and less stressed.""
Regina McLemore
Author
Consider visiting my online store to see my favorite wellness products and supplements to support you on your journey. 
Get 5% discount on everything everyday. Consider signing up for my Celestial Wisdom Membership, you get 10% discount, plus opportunities every month to get personalized recommendations.
The credentials to back it all up